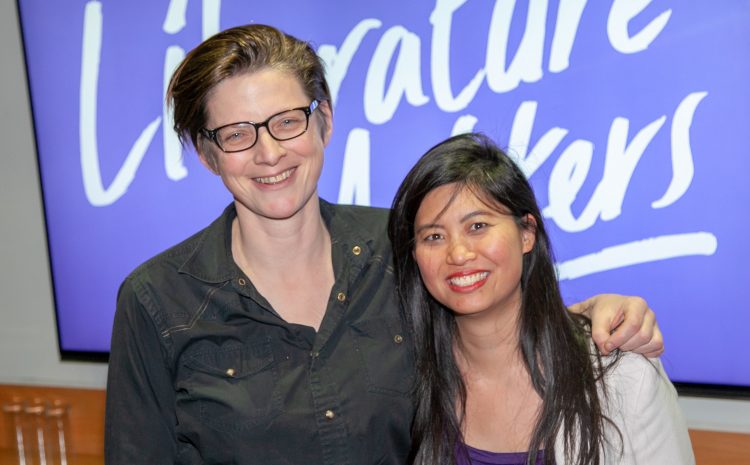 Two years ago, Clear Lines won a Royal Society of Literature 'Literature Matters' Grant to bring more creative writing workshops to survivors of sexual abuse and violence. In 2021, one pandemic, one unexpected pregnancy, and several pivots to online platforms later, we've concluded this important project with the launch of our FREE online creative writing guide.  It was developed by award-winning poet Clare Shaw, from decades of work as a writer, workshop facilitator, mental health trainer, and survivor herself, with assistance from Winnie M Li.
As part of our RSL grant, Clare and Winnie have collaborated with organisations like Writing on the Wall in Liverpool and St Mary's Sexual Assault Referral Centre to create safe spaces where survivors can use creative writing exercises to address their lived experiences.  These workshops have proven to be powerful and communal spaces, with participants gaining confidence in self-expression and a sense of community through our creative writing exercises.   They are also very much in demand: workshops tend to sell out within hours of becoming available.
Because we know there will always be more demand than we can provide, we have chosen to create this free online guide, so you or your organisation can use creative writing to explore the weight of our lived experiences.
You can download a PDF of the guide here.  It's designed to be viewed on the web, so you don't need to print it.  Please share widely, as we'd like to make this as accessible to whomever needs it.
Thank you to Olivia Doherty for designing the guide and to Lorna Faye Dunsire for creating the beautiful artwork.  We are grateful to the Royal Society of Literature for supporting this project through the Literature Matters Award.  And of course, we are most grateful to the many survivors who took part in our workshops, contributed their voices, and reminded us of the power of words.